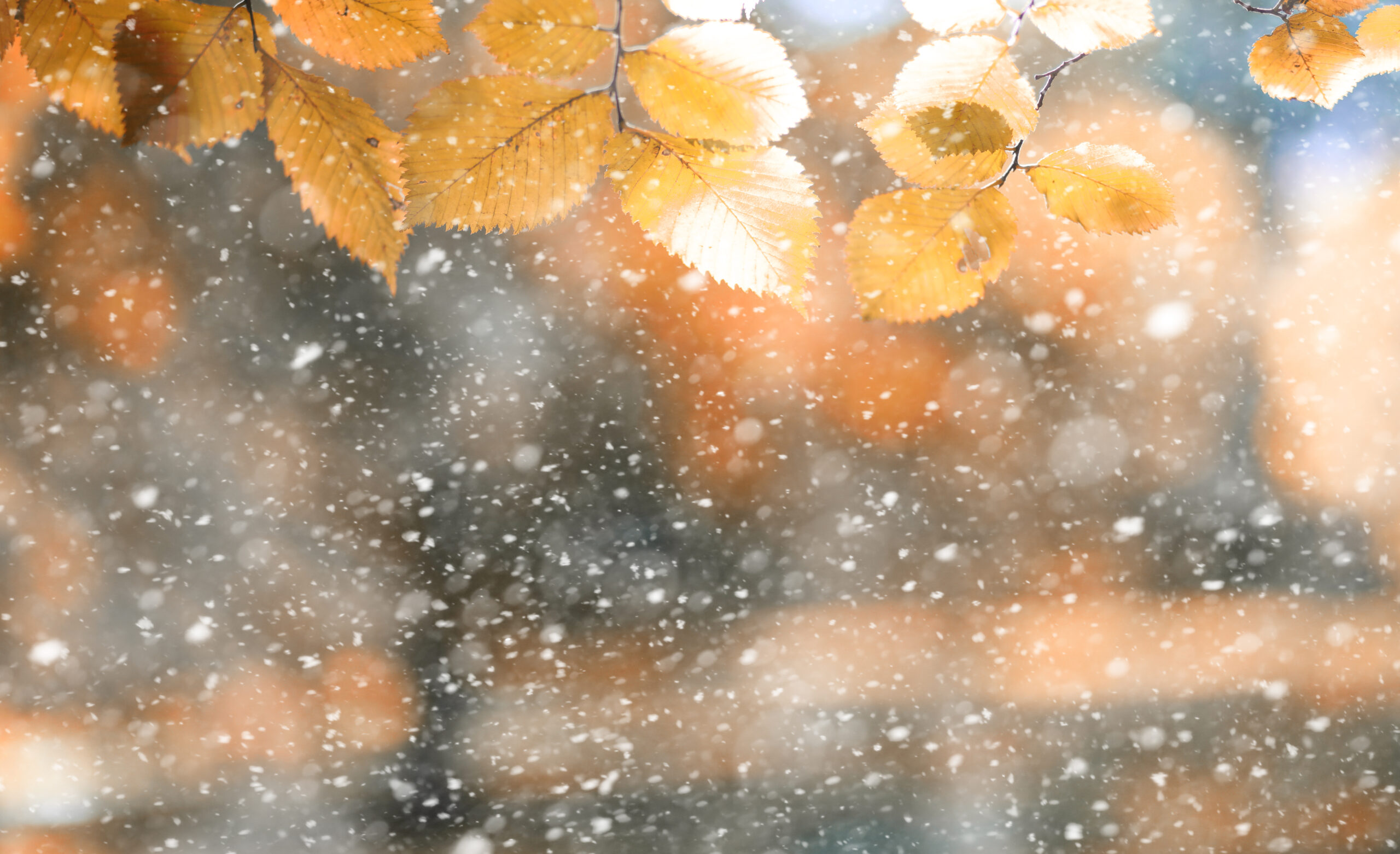 With temperatures dropping quickly, it's time to roll up your sweater sleeves and tackle those action items on your facility's fall maintenance checklist. Preparing for colder weather now means fewer surprises and expenses down the road. When factoring in more recent influences on facility operations, such as supply chain disruptions, climate change and economic uncertainties, it's good knowing that your facility is ready to take on winter. The following tips are designed to cover most large buildings and facilities, particularly in colder climates where winter can hit hard.

1. Start at the top

Your roof will need to be inspected, and if repairs, upgrades or replacements are needed, you'll want to tackle that quickly. A roof inspection should also include checking vents, drains, downspouts and flashing.
2. Clean gutters & eaves
If your facility has rain gutters and downspouts, it's important to get them cleaned to ensure proper drainage. Buildup of debris, leaves, twigs and water or ice can cause all sorts of damage to the exterior and interior of the building. This includes water damage and mold, to icicles, roof and other structural damage. Gutter debris and buildup is also very attractive to unwanted critters.
3. Pipe & plumbing priorities

Exterior hoses should be disconnected, drained and stored away. Don't forget to turn off the water to outside faucets. Autumn is also the time to check pipes, water tanks and valves for damage or leaks and ensure they have proper insulation.
4. Test everything
It's important to test items such as generators, space heaters and snow removal equipment to ensure they are in peak working order. That way, if repairs or replacements are needed, you'll have time to shop around for best prices and services without being in panic mode.
In addition to regularly testing smoke and carbon monoxide detectors, it is always a good idea company-wide fire drill, particularly if you have a fair amount of new staff.
5. HVAC & air quality
It goes without saying that your furnaces and HVAC/R system should be inspected every autumn – you want it running at maximum efficiency all winter long to keep everyone comfortable and healthy. If you haven't already, we recommend installing zone controls/thermostats for optimal energy consumption. Finally, with fewer doors and windows being open in winter months, ensuring excellent indoor air quality should be a top concern. Your HVAC or facility maintenance partners can help you with this.
6. Expect the best, but plan for the worst

Emergency preparedness is essential for facilities and institutions of all types. This includes planning for winter-related disasters such as snow, wind or ice storms, power outages, and burst pipes. Review emergency protocols with staff, update processes as needed, and ensure clear lines of communication.
5. Stock up on winter essentials
Supply chain shortages have intensified since Covid-19, so don't get caught without enough fuel, salt, gravel or other (preferably environmentally safe) de-icing products to use this winter.
6. Call in the pros
If you outsource your matting services, snow removal and groundskeeping supports, you will want to get winter contracts finalized sooner than later. There have been increasing reports of labour shortages in some industries, so planning ahead will help avoid being left out in the cold.

7. Fall prevention
An accumulation of leaves can obstruct walkways and stairs, and wet leaves in particular are incredibly slippery. Step up your outdoor maintenance every autumn to help avert slips and falls.

Taking the time to tackle your fall maintenance checklist is always worth it – trust us, we've seen a lot of avoidable facility disasters in our experience. As trusted facility maintenance partners, IONFS is here to support facility managers every step of the way, in any season. We have the expertise, equipment and highly trained crews that deliver results. Connect with us at (877) 414-6637 or info@ionfms.com to learn more about our fall and winter maintenance services. Helping keep your operations running smoothly and efficiently is our priority.